Clara & Sam – ein zweites Hochzeitsfoto-Team
Das sind die beiden: Clara und Sam. Clara kennen wir schon sehr viele Jahre. Schließlich hat sie früher längere Zeit in Wien gelebt und Fotografie studiert. Während eines einjährigen Australienaufenthaltes traf sie die große Liebe: Sam. Seitdem sind die beiden unzertrennlich. Seit 2011 leben die beiden als verheiratetes Ehepaar im schönen Australien und erleben viele Abenteuer. Aber jedes Jahr im Sommer kommen sie nach Österreich um Clara Familie zu besuchen und uns an ausgebuchten Wochenenden als eigenes Hochzeitsfotografen-Team zu unterstützen. Oder einfach nur im Garten gemeinsam zu Grillen. 
Clara
Hochzeitsfotografin
Clara ist ein absolut liebenswerter und ausgeglichener Mensch. Sie liebt die Natürlichkeit in der Hochzeitsfotografie ganz besonders. Als Ruhepool im Hochzeitsfotografen-Team zeigt sie stets das Gespür für besondere Momente.
Linse2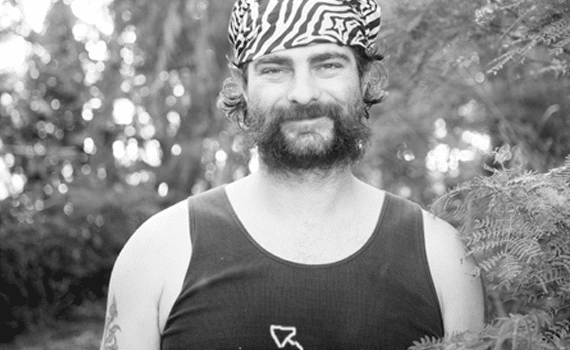 Sam
Hochzeitsfotograf
Sam ist Australier und liebt Clara. Und beide lieben sie die Hochzeitsfotografie. Bis vor kurzem lebten sie diese Liebe noch in Australien aus. Jetzt unterstützen sie uns als professionelles Fototeam in Österreich. Welcom home!
Linse2

Claras Story: Vorarlberg meets Australia
I grew up in Austria in Vorarlberg a small town called Hard and Sam he spent most of his childhood in New Zealand in Russel, the bay of islands. When i finished uni (studying Photography) in Vienna I bought a one way ticket to Australia, cause i always wanted to see Kangaroos!!! My mum suggested to send mails to different families saying that i'm a cute little girl from Austria, asking them for a place to stay for a few days in exchange of babysitting and a bit housework. I wasn't gonna do this but after 1 one week of calls from my lovely mum i ended up choosing about 10 e-mail addresses from a list she's put together.
A very nice lady replied straight away and said she would be very happy to meet me and that i could stay with her family for a few days up in Buderim (QLD). Well these few days ended up being more like 5 weeks. She told me about her other 3 grown up sons one day. Jordan is getting married in January, Ash lives in Melbourne and has a very lovely partner and Sam also lives in Melbourne and is a motobike mechanic. I loved motorbikes even before i met Sam and I really liked this new family i just spent 5 weeks with so i decided to drive down to Melbourne an meet this awesome sounding guy. I sent him a message that i would be in Melbourne in about 2 weeks.  The first message i got from him: "cool, nice to hear from you Clara, Jessie (his little sister) thinks your're awesome, so any friend of my princess jess is a friend of mine i'll show you around Melbourne for sure! you too enjoy you're day, look forward to meeting you soon"
Finding the true love
But on the way down to Melbourne I went to stay for a week on a horse farm…we all got along really good so again out of my intended week of staying there i ended up staying 3 month….so 3 month later i sent Sam another message saying that i'm really sorry but i'm heading straight to Alice Springs to see a motorbike race and than come down to Melbourne…..Sam: " For real! That's way cool, I've always wanted to got to the finke desert race, as i'd love to ride in it one day, i'll check the flights and work, but maybe i could meet you there!" I actually thought this would happen.
When I picked Sam up from the airport in Alice Springs… it was funny… i haven't had a shower or any clean cloth for a whole week of hot and dusty weather driving through the dessert and i didn't really knew how he would look like, i've only ever seen one photo of him having a long full beard and a hat on. Anyway i'll guess we both had a little crush on each other before we even met…and after we met the first thing we did is had a beer at 10 in the morning in the pub in Alice Springs…
We had 10 amazing days together watching the race, going to Uluru and Kings Canyon,….after that he flew back to Melbourne and I continued travelling with a german backpacker to Kakadu National Park, Darwin and Arnhemland. On the Savannah Way ( a dirt road between Katherine and Cairns) he over-rolled my car, the car was totally damaged, my neck was f****, he was fine….thank good not more happened. A lovely couple in a caravan took us all the way to cairns.. and from there on i flew to Melbourne to stay with Sam for the last 3 month before my visa run out….
And the rest is history…so in the end it was actually good that Mikel crashed my car otherwise Sam and I might have had only a couple of weeks together before i had to go back to Austria and who knows our relationship might not have been that strong to decide to move on the other side of the world!
Willkommen auf dem Trip unseres Lebens.
Join Sam and Clara as they trip around Australia in the worlds coolest land cruiser. Share their epic journey as they collect and use waste veggie oil as fuel.
Go somewhere. Do something. Meet someone. Discover everything.
The BluePrint Adventure is our account of a pioneering journey, long term adventure travel whilst collecting and running our truck Bluey on waste vegetable oil. Follow along as we explore beautiful surroundings, hunt down the next big free fuel score, and cross paths with other mad tinkerers, recyclers, repurposers and people who are passionate about using our resources in an innovative and sustainable fashion. 
 Hochzeitsreportagen von Clara & Sam:
After the gorgeous service, we followed the most ecologigal bridal car they could find up a mountain to the exclussive Alpengasthof Feuerstein reception centre, for an awesome night of feasting, drinking and celebrating.
A few times now I have mentioned how lucky we are that so often we come away from shooting a wedding feeling like we have made a lasting friendship.
Tereza & Chris are possibly the most fun and adventurous couple we know, so it came as no surprise to close friends and family when they were invited to attend this magnificent wedding on Malolo Lailai, one of Fiji's remote and beautiful resort islands.
On the 5th of July, the stunning venue Grafengut in Nussdorf, on the banks of the lake Attersee, saw the wedding of the beautiful couple Wolfgang and Leila.
Its so cool when a couples wedding reflects them and their personalities so perfectly, and it was just so for Christof and Narelle. Fun and relaxed, they don't take themselves too seriously. Just perfect for us.
Nachricht an Clara & Sam:
Du willst den beiden etwas sagen? Dann ist hier genau der richtige Platz dafür. Sie freuen sich auf deine Nachricht!
Roland & Dani sind Linse2. Wir sind nicht nur im echten Leben schon seit vielen Jahren ein Paar sondern auch hinter der Linse. Wir lieben die kleinen Momente zwischendurch und genießen unser Leben in vollen Zügen. Ob als Hochzeitsfotograf oder auf Reisen. Wir arbeiten stets mit Freude & Präzision zu gleichen Teilen. Als Hochzeitsfotografen müssen wir einiges mitbringen: Geduld für den richtigen Moment. Zurückhaltung, damit andere wirken können. Einfühlungsvermögen, damit eure Zweisamkeit nicht gestört wird. Alles Liebe, Roland & Dani