Martina und Daniel sind ein wirklich sehr liebenswertes herzliches Paar und das spiegelte sich auch während des gesamten Hochzeitstages wider. Die Stimmung war einfach perfekt. Dafür gesorgt hat unter anderem auch die Wahl der schönen Location. Der Holler Stadl bietet ein wunderbares Ambiente in den Weinbergen für eine Hochzeit im Garten und abends Party in der Scheune.
Heute zeigen wir euch ein ganz besonderes Highlight unserer letzten Hochzeitssaison. Die erste Hochzeit, die wir auf Mallorca fotografieren durften. Und noch dazu die Hochzeit einer ganz lieben Freundin und Kollegin aus der Hochzeitsbranche, Evi von Pinpoint Designs.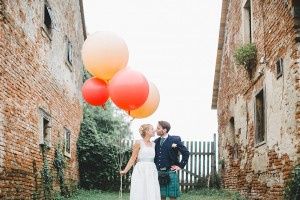 Trotz Regen war diese Hochzeit auch für uns ein ganz besonders toller Tag und das lag hauptsächlich an den tollen Menschen. Die beiden sind so ein herzliches, liebevolles und auch verspieltes Paar, sodass wir gar nicht lange suchen und warten mussten um die Emotionen und Liebe mit unseren Kameras einzufangen.
The big day is drawing near! How exciting! All it needs in addition to the 'YES', good friends and a great party, is professionals to capture the memories for you! You can see those professionals with Linse2 from Vienna:  Hello! We are Daniela and Roland – two wedding photographers from Austria, with experience collecting the perfect images at over 40 wedding events from Ayers Rock to the Alps.  Whether we attend the event for a couple hours, or the entire day, the results are always modern and creative images that will provide a lifetime of enjoyment! In addition to beautiful memories for the frame, we also make high quality wedding videos.
What our Couples say about us
We want to say a big thank you! We are really happy with our choice of hiring you as our photographers! The couple shoot was great and we loved our photos. We look forward to seeing you again!
The photos are a dream!! Really beautiful! We love looking back on the photos over and over again! J You grasped the wonderful day just so great together! And thank you as well, for the beautiful gift box with the prints and pictures frames! Wow!
Will start with a really big WOW and THANK YOU!! Our photos are incredibly beautiful and the video is just awesome! Thank you, thank you, thank you!!
Dear Dani and Roland, We are incredibly happy that we came across your site by chance several months ago. We were impressed with your photos and you exceeded our expectations, and have become true friends.
Die beiden Hochzeitsfotografen sind so sympathisch und mit Begeisterung und Engagement bei der Sache, dass es uns einfach wahnsinnig Spaß gemacht hat, von den beiden fotografiert zu werden. Die anfängliche Unsicherheit haben sie uns schnell genommen, da sie uns ein gutes Gefühl vor der Kamera gegeben haben. Die Fotos sind super geworden. Wir freuen uns täglich auf ein Neues, über die schönen Bilder. Danke Dani, Danke Roland…ich kann euch nur weiterempfehlen. Ihr seid die Besten :)
Liebe Dani, Lieber Roland, danke für den Link zur fertigen Fotoauswahl. So cool Hochzeitsfotos! Wir sind total begeistert! :) So schööön!!! Danke auch für das Zuschicken der tollen Überraschungsbox mit den Hochzeitsfotos.
Wir möchten uns nochmals 1.000 x bei euch bedanken. Wir sind uns absolut sicher, die besten Hochzeitsfotografen gefunden zu haben die es gibt. Wir hätten uns niemanden besser vorstellen können als euch. Ein Traum…auch als Menschen! Alle Daumen hoch für Roland & Dani!
Tatsächlich ist es möglich im Zuge einer Hochzeit den schönsten Tag seines Lebens zu erleben. Ihr habt als unsere Hochzeitsfotografen mit eurer lieben Art dazu beigetragen, untersützt und uns Ängste genommen! Dani, du hast mir mit deiner ruhigen Ausstrahlung in meiner wahrscheinlich unentspanntesten Stunde einiges geschenkt – DANKE!
After the gorgeous service, we followed the most ecologigal bridal car they could find up a mountain to the exclussive Alpengasthof Feuerstein reception centre, for an awesome night of feasting, drinking and celebrating.
A few times now I have mentioned how lucky we are that so often we come away from shooting a wedding feeling like we have made a lasting friendship.
Tereza & Chris are possibly the most fun and adventurous couple we know, so it came as no surprise to close friends and family when they were invited to attend this magnificent wedding on Malolo Lailai, one of Fiji's remote and beautiful resort islands.
On the 5th of July, the stunning venue Grafengut in Nussdorf, on the banks of the lake Attersee, saw the wedding of the beautiful couple Wolfgang and Leila.
Its so cool when a couples wedding reflects them and their personalities so perfectly, and it was just so for Christof and Narelle. Fun and relaxed, they don't take themselves too seriously. Just perfect for us.
Frequently asked Questions
Who are Linse2?

Hi! We are Dani & Roland
Hello! We are Roland and Dani, two wedding photographers from Vienna.
As with many beginnings, it all started with deep feeling. Since 12 years now, we have been united by our love for photography. In 2011, we began to jointly capture special moments in people's lives. Always done from two angles – that's "Linse2" .
What we do well:
Identifying the right moments, and capturing them in an image. Sometimes we don't press the shutter button, but instead help steady your hand.  It is all very exciting for us, again and again!
What Makes Us Special?
A wedding photographer – couple…for your personal moments.
Linse2 works so that we always see one day from two viewpoints:
One from a man and a woman. This makes the photos all the more exciting! Booking with Linse2, means you are securing reliability! We are available throughout the day for you, we care about you and your guests, because it is important to us that everything shines on your important day! What always helps us is: we are in love with our work, and are excited over and over again for the couples we work for.
'Inconspicuous' is our catchword:
It is our job to be as unnoticeable as possible in the places where the action happens, or when catching quiet moments with your favorite grandma among the tranquil views.
We always use professional equipment when contracted.
In our experience, having professional equipment allows us to have creative freedom with our shoots, since we can rely on the quality and reliability of our equipment.
Do you always work as a team?
Four eyes are better than two.
Your wedding from the perspective of a man and a woman.
That's easy: YES. Four eyes are better than two! We at Linse2 see each individual scene from two perspectives, that of Dani and of mine – Roland.
This results in exciting diverse angles, and makes the pictures unique. For example, while Dani accompanies the bride during the final touches on make-up, I am with the groom.
One photographer for you. One for the guests.
We also separate during the ceremony, so that one person is focusing on your special moments as a couple, while the other is capturing your family and friends reactions. With over 40 wedding events, we are proud to call ourselves professionals, even if we still shed a tear now and again while shooting.
What are our packages and how do they differ?
a)    Our Starter Package: "The Ceremony"
What would a wedding be without guests?  Our starter package is perfect for the reception: We photograph the arrival of your friends, family and relatives. For a maximum of 5 hours, until dinner, we at Linse2 will capture the funny, beautiful and tender moments between you and your guests. As well, the package includes a couple shooting, in which we photograph you away from the guests.
Includes: 2 photographers for the event and couple shoot, professional post-production, around 300 individually optimized and high resolution images, or a 50 euro voucher on select wedding albums.
---
b)   The Most Popular Package: "The Wedding Story"
The most beautiful day of your life should be recorded from beginning to end. In this package we offer up to 8 hours – from the preparations, to the cutting of the cake, to the first dance as husband and wife. All images adhere to the feeling of the couple and the delicate conversion from boyfriend and girlfriend to husband and wife.
Includes: 2 photographers for the event and couple shoot, professional post-production, around 450 individually optimized and high resolution images, or 100 euro voucher on select wedding albums.
---
c)    Securing Everything is Recorded: "The Extended Wedding Story"
We at Linse2 not only have a lot of experience at weddings, but endurance as well! We easily keep up with you from the preparations to the last song of the evening.  In this package, we offer up to 12 hours of service. This package is perfect for those who want to include all memories of the event possible!
Includes: 2 photographers for the event and couple shoot, professional post-production, around 550 individually optimized and high resolution images, a 'Best of Images' video slideshow with background music, and 200 euro voucher on select wedding albums.
How much does a Wedding booking cost with Linse2?
For our pricelist – please send us an email or fill out our contact form. All our packages includes:
How much does a Wedding booking cost with Linse2?
For our pricelist – please send us an email or fill out our contact form. All our packages includes:
A personal consultation
2 experienced photographers for more angles
Main Ceremony (Courthouse or Church)
Ceremony
Hor Dourves
Family group photos
Couple shooting on wedding day
Selection of images and professional optimization of each image
All images as JPG (> 300 pieces) with high resolution in digital format for free private use.
Password protected online gallery for reorder of prints
Modern Video-Slideshow in Full-HD-Quality
Vouchers on selected wedding albums
In premium packages: Longer hours, DVD Slideshow
Does travel cost extra?
In the city of Vienna and 20km around Vienna (*), are included in the prices.
Thereafter, a charge of 0,40 euro/kilometer will be added.
Do you also offer your Wedding Albums?
Wedding Albums forever.
High quality Wedding Albums
Do you still remember those moments when you went through old wedding photo albums? Even in the digital age, they are still a popular memory. We offer specially selected high quality albums for our Linse2 customers.
Photos are gauranteed colourfast and light protected, to last a lifetime.
For the parents of the bride and groom, we offer the "Parent Album" package at a very special and fair price.  This works great as a little 'thank you' for the help with the wedding preparations, or as a Christmas gift.
The various designs we offer in leather, canvas or embossed, will be presented to you in a personal meeting.
Here are some examples of our fine art wedding albums
Do you also offer wedding movies?
Yes we do.

Wedding Videography from Linse2.at
A wedding video from Linse2 is not just a few nice scenes thrown together. We create for you, an entertaining short film, between 10 t0 15 minutes in length. This is where the best moments of the day are brought together with the right background music, and beautiful photos, to create a wonderful collaboration of memories. Practical as well, because there is no need to hire an extra film crew! We provide our own videographers who capture everything in HD. When the wedding video is finished, it will simply be sent by email to the wedding guests! Very stylishly done! And you also get a 1-2 minute Best-Of-Trailer.
Your investment starts from 2.890,-euro (when booking the package "The Wedding Story")
The added value: Short Trailer + longer wedding movie, the wedding video includes the music rights, as well, 2 videographers provides even more perspective on the event!
What does a collaboration look like?
A few steps to Linse2 – happiness.
How a collaboration with us as wedding photographers does look like:
Click through the site, learn about us, and send us a request form.
We will send you the pricelist and all other relevant information.
Lastly, we arrange a personal consultation with you, at our office at Schwartz-Gasse 11A. If everything fits, then there's an order confirmation on the most important matters for the day.
We are in contact again a week before the wedding to discuss any issues, what's new, or need to know information.
The BIG day! See you at your wedding!
When do we get the pictures after the wedding?
The average time for your photo package to be complete is approximately 3 weeks. Which means, when you come home from your Honeymoon, your photos are waiting for you!
When is the best time for inquiries and bookings?
Due to the limited number of Saturdays in high season, it is best to start 8-12 months before the wedding with the booking inquiry.
Do you photograph weddings abroad?
With pleasure!
Through our profession, we have been fortunate enough to travel to Australia for 3 weddings! Simply send us a short email to [email protected], and we will create a personalized quote for your destination wedding!
Examples of our Destination Weddings:
Destination Wedding: Byron Bay (Australien)
Destination Wedding: Melbourne City (Australien)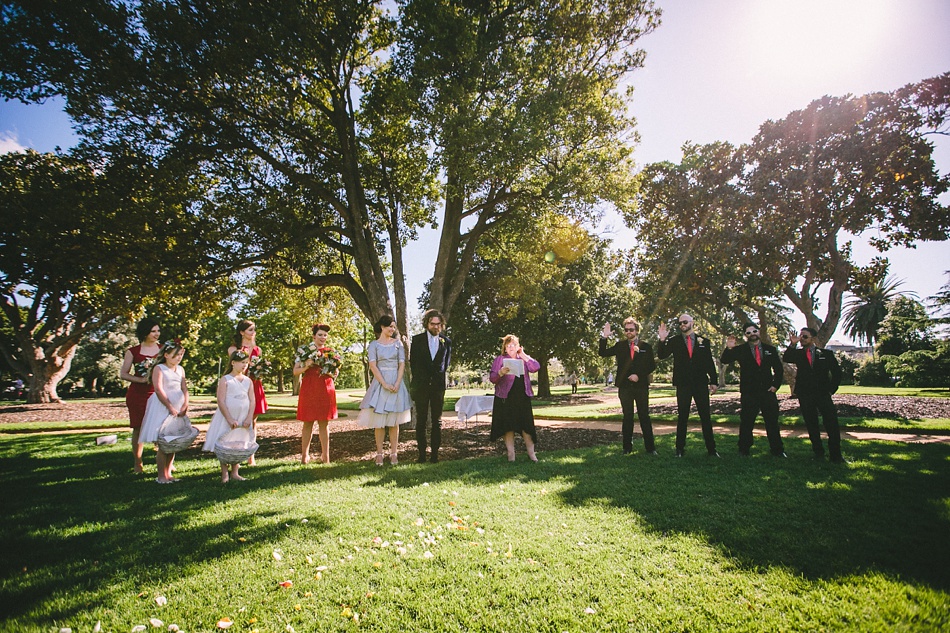 Destination Wedding: Melbourne Outback (Australien)
Are all images pressed?
All images – depending on the package between 300-800 photos, – are individually sorted out, digitally optimized and carefully retouched as to not distort the natural look.
What kind of equipment do you use?
A professional equipment is essential for our work
We have been working for many years with a Canon camera and lenses. We place great value on high quality equipment (Canon 1D Mark IV and 5D Mark III). Our cameras also have two memory card slots for dual recording. Better safe than sorry. For the lenses, usually very bright Canon lenses are used (24mm/35mm/50mm/85mm/100mm/135mm, …)
What you find in our bag: 
1x Canon 1D Mark IV
2x Canon 5D Mark III
1x Canon 5D Mark II
1x Canon 7D
1x Sony RX100 Mk III (für Timelapses)
Canon 16-35mm 2.8
Canon 24mm 1.4
Canon 35mm 1.4 / Canon 35mm 2.0
Canon 50mm 1.2 / Canon 50mm 1.4 / Canon 50mm 1.8
Canon 85mm 1.8
Canon 100mm 2.8
Canon 100mm L Makro IS
Canon 135mm 2.0
Canon 70-200mm 2.8 /IS
Canon 24-105mm 4.0 IS
Canon 45 2.8 TS
Tamron 24-70 2.8 IS
Sigma 12-24mm
Painting with light:
2x Canon Speedlite 600 EX
1x Canon Speelite 580 EX II
2x Canon ST-E3-NR Speelite Transmitter
Diverse Yongnuo Blitze + Funk-Auslöser
Elinchrom Quadra – Blitzanlage
Reflektoren von California Sunbounce
Videoproduction:
Kessler Mini-Dolly
Steadycam
Glidecam
verschiedene Einbeinstative
Manfrotto – Karbon – 3-Bein
Postprocessing:
MacBooks und Mac Pro sowie Eizo-Monitore
Diverse WD / QNAP / LACIE Raid-Systeme